SLM ToolBox
Screenshots
Features
Download
Resources
Experiments
---
SLM ToolBox is a free graphical user interface software for controlling spatial light modulators (SLM).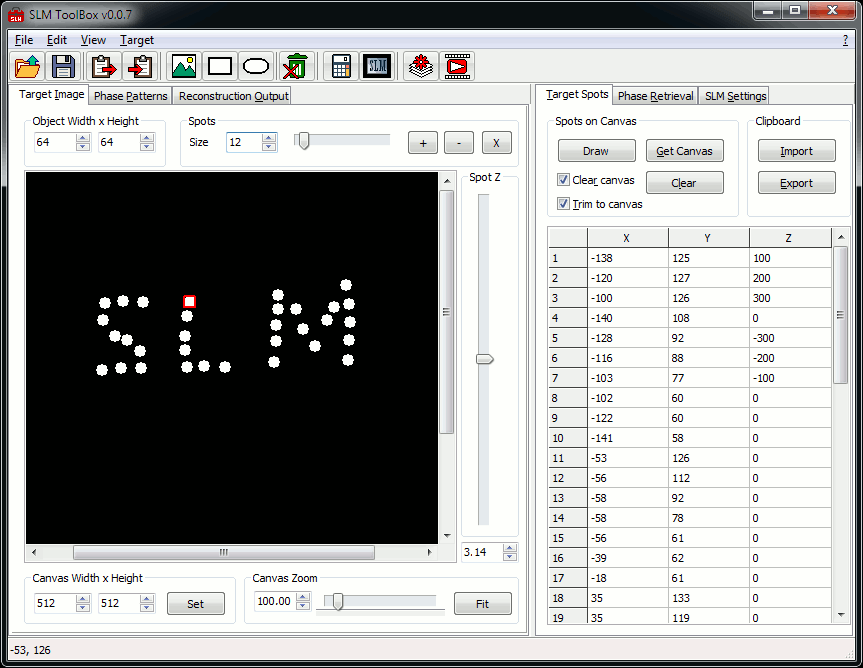 ---
Screenshots
Click here to see more screenshots
---
Features
Portable standalone application.
Versions for 32 bit and 64 bit Windows.
Simple phase projection to SLM.
Interactive mouse controlled 3D spots for optical tweezers, etc.
Real-time random mask spot hologram for 3D spots [ref].
Built-in phase pattern generators: binary, vortex, axicon, cubic phas gratings etc.
Built-in hologram calculator using Gerchberg-Saxton algorithm.
Import custom phase images or SLM correction.
Export generated hologram or phase patterns.
Batch calculate multiple CGH files.
Image player for hologram animation.
---
Download
Latest Readme
---
slmtoolbox.neocities.org
J.P. Lee
jplee [at] yandex.com
2015-2019